My brain-dead neighbor decided to cut down a tree that he thought was on his lot.  It wasn't.  I wasn't particularly torqued because I think it's one of those pain in the arse invasive species (Norway?), and cutting it down was on my round tuit list.  
The good news, I think, is this: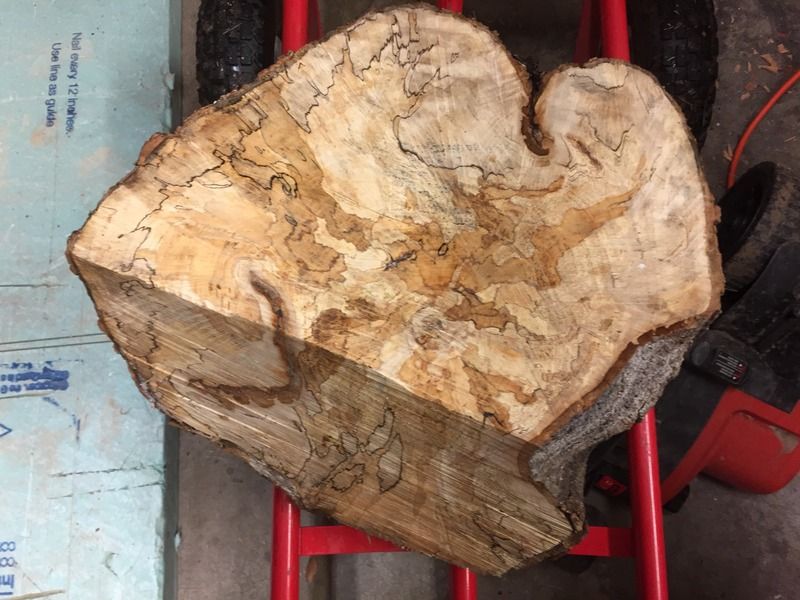 This is the flip side.  What's the white stuff? Will it make me sterile? 

 (If it's mold as I suspect, I have to be careful as I have a wicked mold allergy.)  IIRC, he cut the tree down months ago, took away the debris, then went back within the last week and cut the stump down a bit further.  I think this piece came off the stump.  It's been sitting outside since he did that, in a fair amount of rain.  I took it inside earlier today.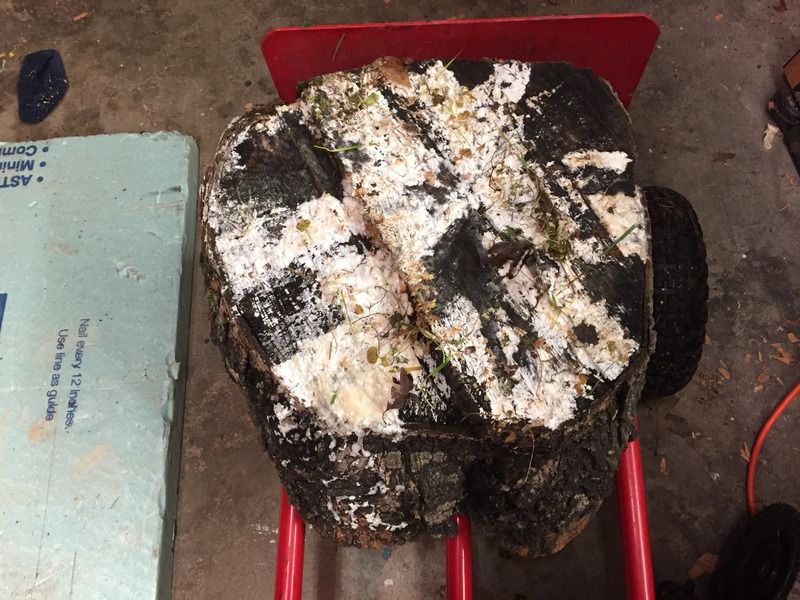 I have no idea what I'd do with it--I'm not a turner and, other than making it into a stool or very small table, I don't have any ideas.  I don't remember seeing a burl on the tree, especially near the bottom, which I passed regularly while mowin
I've seen sleds/jigs that can be used to saw up short logs or the like, but I don't think this will work on my 14" band saw, using the face shown in the first pic as a reference.
I've heard of things like Anchor Seal and paraffin wax, but I don't know if this piece warrants that treatment.  Suggestions?
Any value in this, in case I decide I can't use it?
(BTW- I started the post calling my neighbor an id__t   (add an "i" and an "o") (truer words never spoken, by me, at least) and that term was changed to "person" as in "My person neighbor".  I'm fine with the "forum owner's house, forum owner's rules" convention, but I've never seen this kind of thing.  What did I miss?)
Thanks,
Tony