I've spent a fair amount of time over the fall and winter seasons this past year building shop cabinets.
They're long overdue, but I tried to build them to specific dimensions which would be flexible in various arrangements. So, these are all the exact same depth; the tallest of which is the same as my main work area (separate from my Roubo). 
The idea is that I could group them all together in a future shop and they would sort of match. I also plan to build a couple of single-bank units just like these, but much shorter and stack-able.
That way, they could serve as a stack OR be stacked separately on top of the ones pictured here. Modular.
Some have oak faces, some have black walnut faces. All have black walnut drawer pulls and homemade half-inch edge banding. Cases are in baltic birch with battleship gray pain and 3 coats of water-based poly to try and make the paint a bit more durable and also resist dust.
Sharpening station and surplus hand tool storage: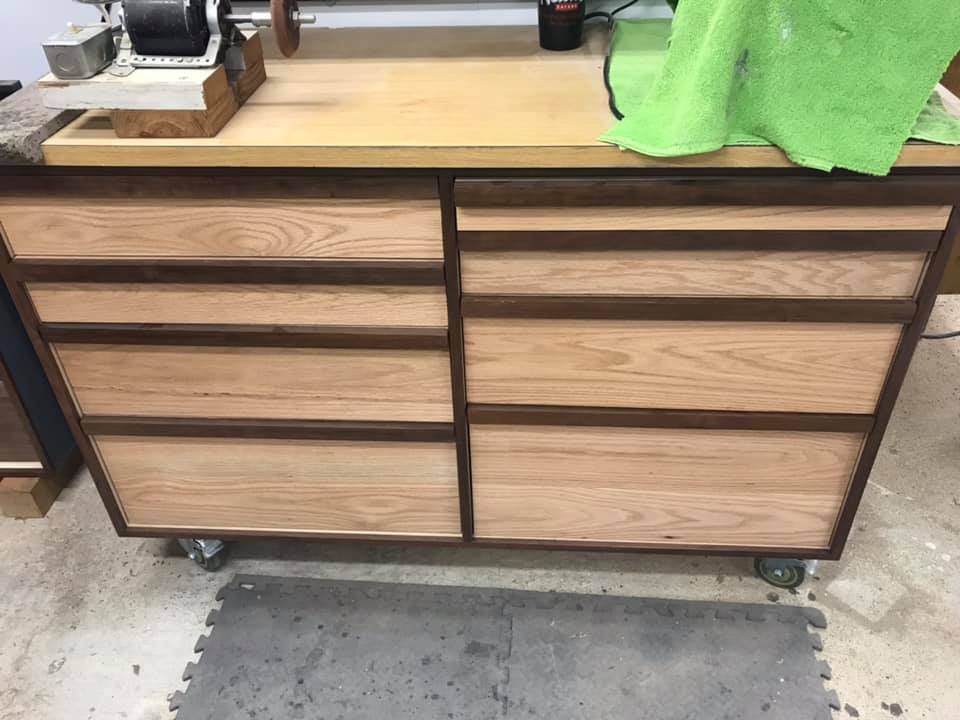 Lathe tooling cabinet (I'm getting into metalworking now, too.)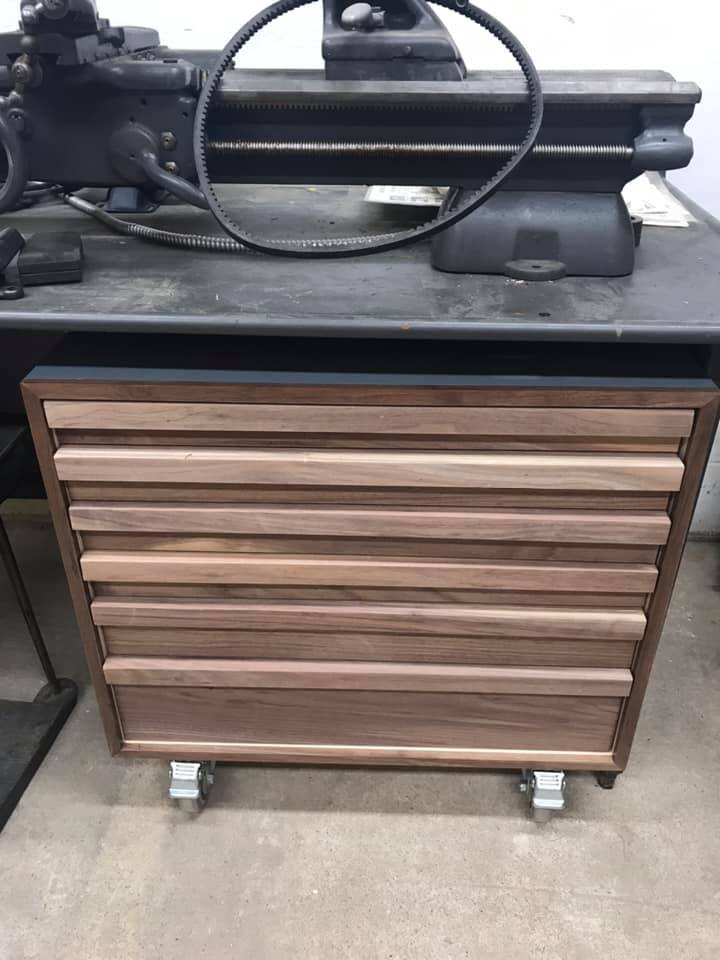 Sanding Station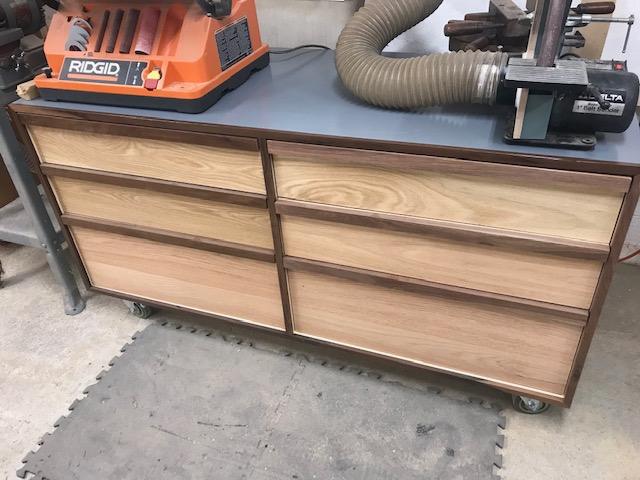 Wood Lathe cabinet for chucks and small turning blanks (Does not fit my "modular system")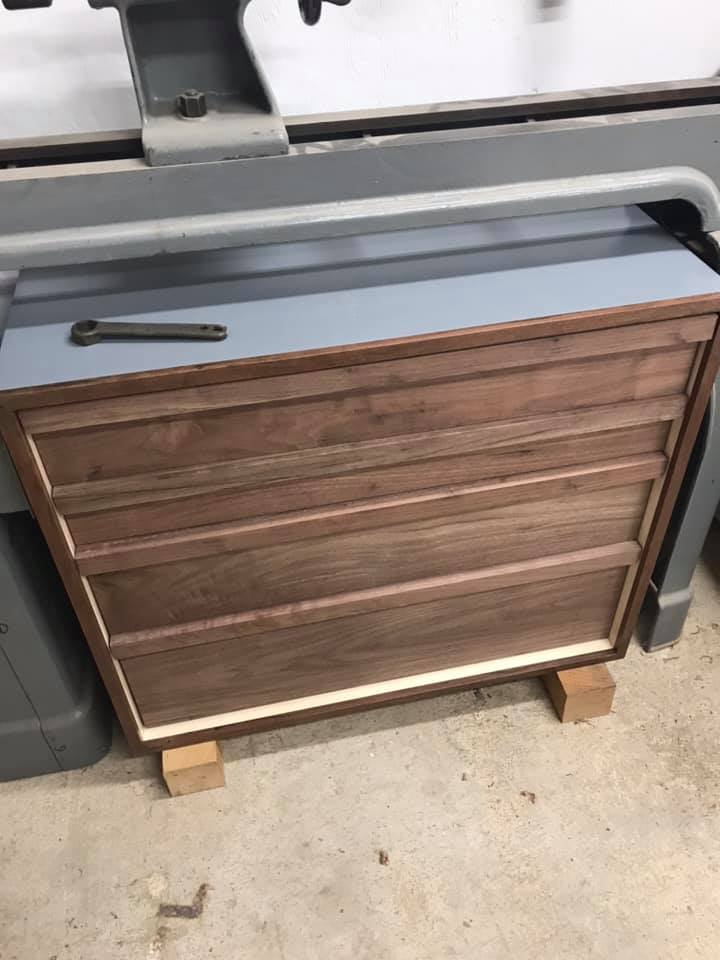 T.J.
Head Piddler, My Shop
Central Arkansas