U. S. Compressor company out of Cleveland Oh. Tank says 1956 . Peerless motor 1.5 HP . Quiet . Makes air . 
I think 7 cfm
MK-6811.... I'm guessing 80 gallon .  
Cleaned up alright . Still some sanding , wire brush work to do . Will need to think of some colors . Got some light blue left over from a car I painted . Black for the head , and motor . Wheel light blue as well . ehhh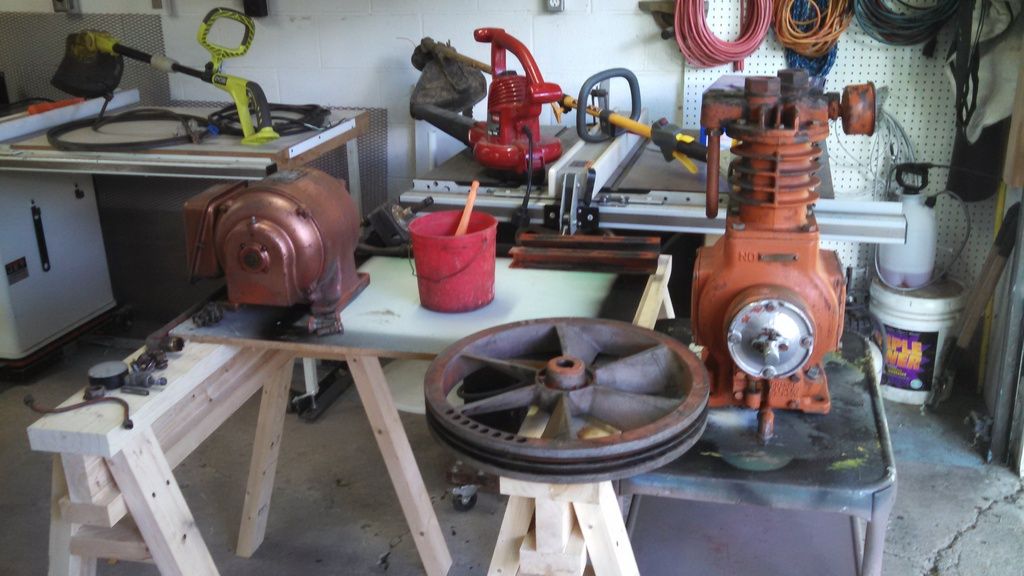 The Grizzly 2 HP DC came with it . Probably CL it.
---
If it can't kill you it probably ain't no good. Better living through chemicals.