Top and middle chisels are James Swan 5/8" and 3/8" and the lower chisel is a Witherby 1/4"..all need to be sharpened but other than that they are good serviceable chisels....Selling as a lot of three for $30.00 plus shipping which will be the least expensive way, determined depending on buyer's zip code..These brands are the most desirable of all the vintage American chisels. Check ebay "sold" prices. Paypal only...USA only ..Thanks..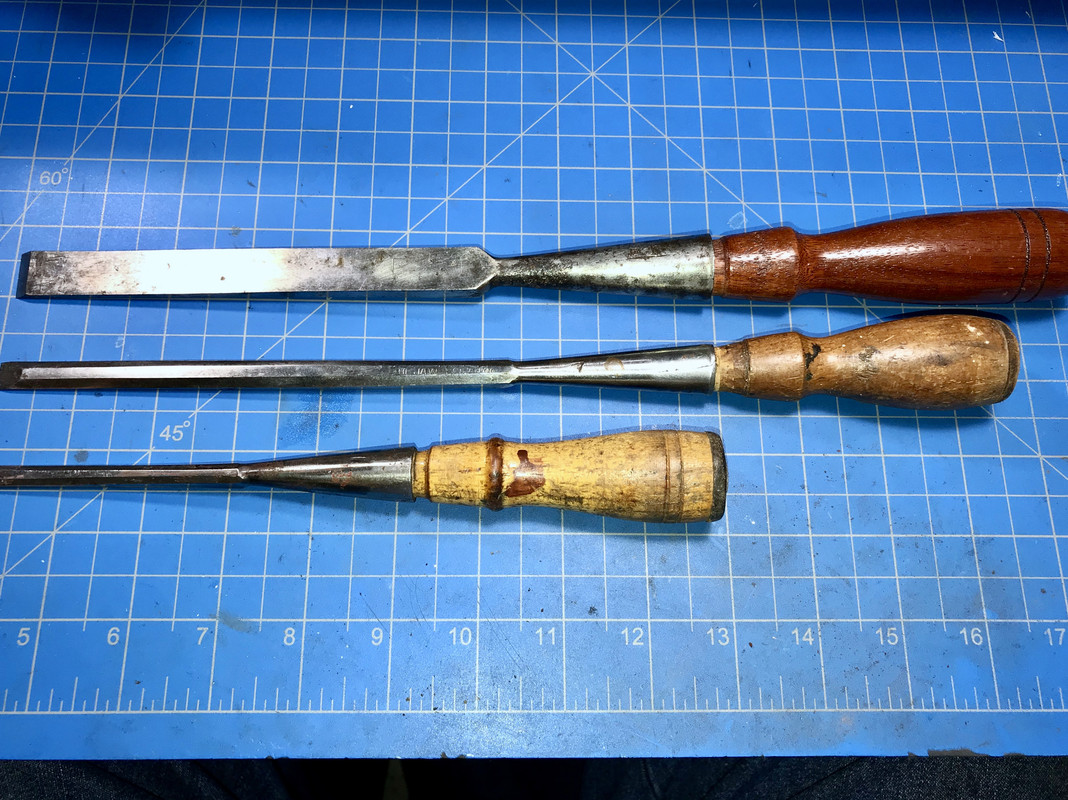 "If you don't read newspapers you're uninformed...If you do read newspapers, you're misinformed.....Mark Twain
Jack Edgar, Sgt. USMC Korea, the Forgotten War 51/52
Get off my lawn !