It's my New Year's resolution. From 2018.
I have needed a shelf in my utility room for a while, since the current system is piles of stuff in cardboard boxes shoved up against the pilot light for the water heater. The bright thing to do would have been to go to Lowes or Home Depot and spend $99 on one of those metal utility shelves, and I would have been done in an hour. But how could I call myself a woodworker unless I procrastinated forever and then threw a thousand dollars worth of tools at it? And what kind of Woodnetter would I be if I didn't share the process in all it's glory.
Since the forum software limits the number of photos I can cram into a post, I am going to chunk this out in rough units of 10. This is cheapish-quickish utility grade furniture, and not a master-work, but I hope my foibles with power tools will at least be entertaining for some.
On the plus side, this went together quick. A few hours Saturday, a few hours Sunday, no paint or finish, and minimal sanding. Start with a fairly simple plan and a few quick measurements to make sure it will fit in the space I have for it.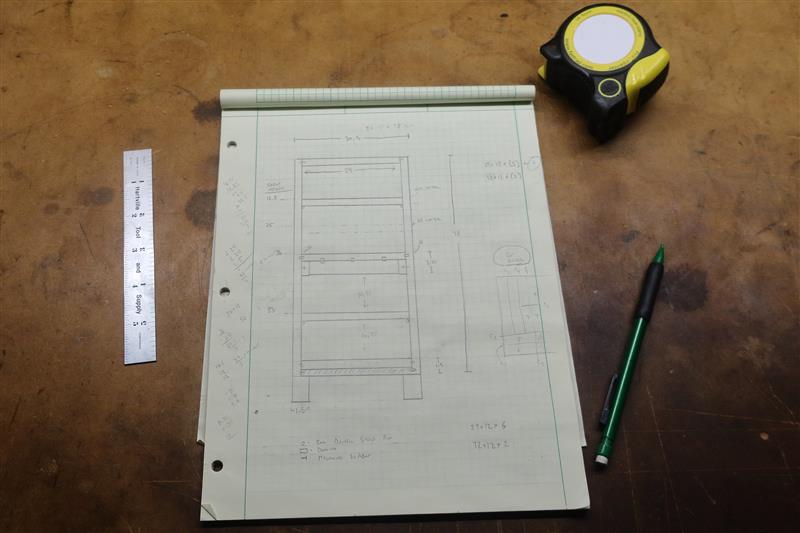 Breaking down the sheet:
First step was to carve up the sheet goods. I have a track saw for these purposes, so I drug out some saw horses and my adjustable height table, slapped a piece of foam on it, and started cutting away.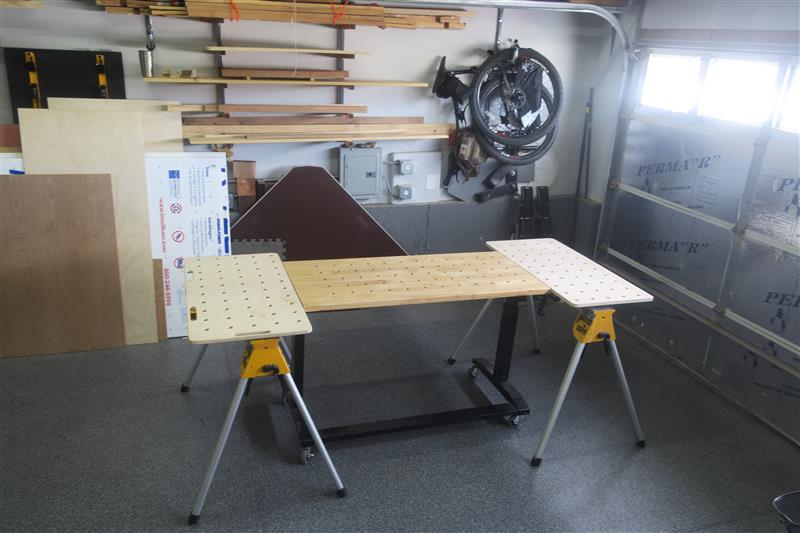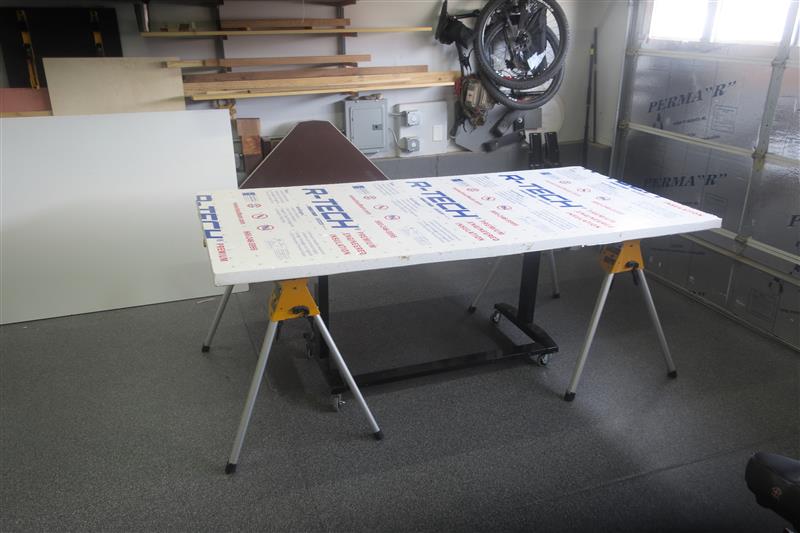 Made a reference cut along the long edge. I probably didn't need to, as the factory edge was straight and in good condition, but it's cheap insurance on things being square.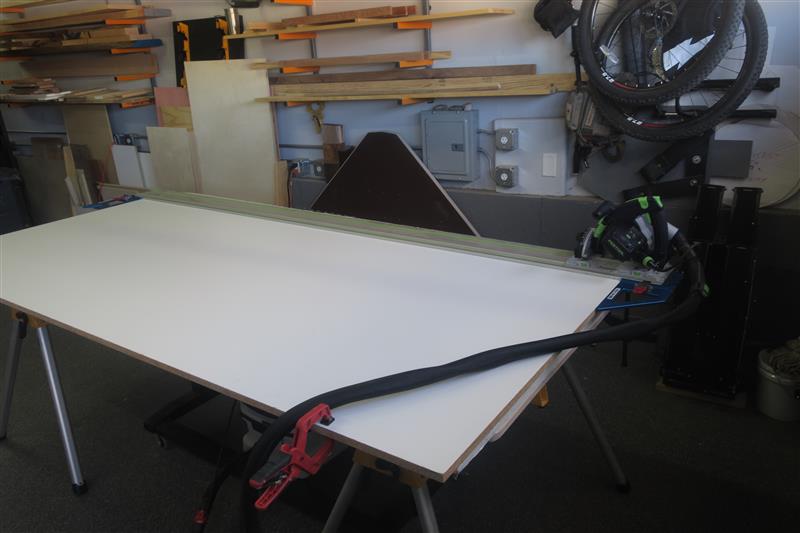 Once I had the long reference cut, I cut the side at 90 degrees and checked for square.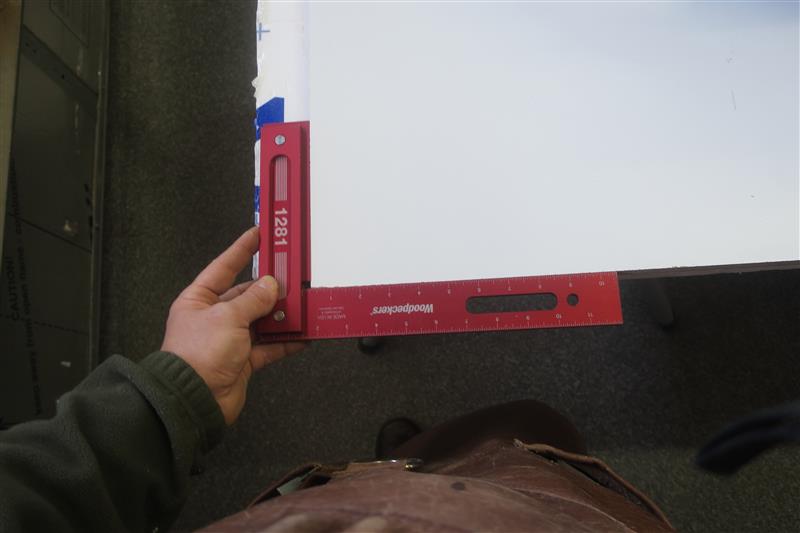 I have the TSO rail guides, which are great when you have to build ten of these things, and honestly pretty great even when you only have to build one. Set them to 12", and they made quick work of dicing up the sheet and having everything cut to the same width.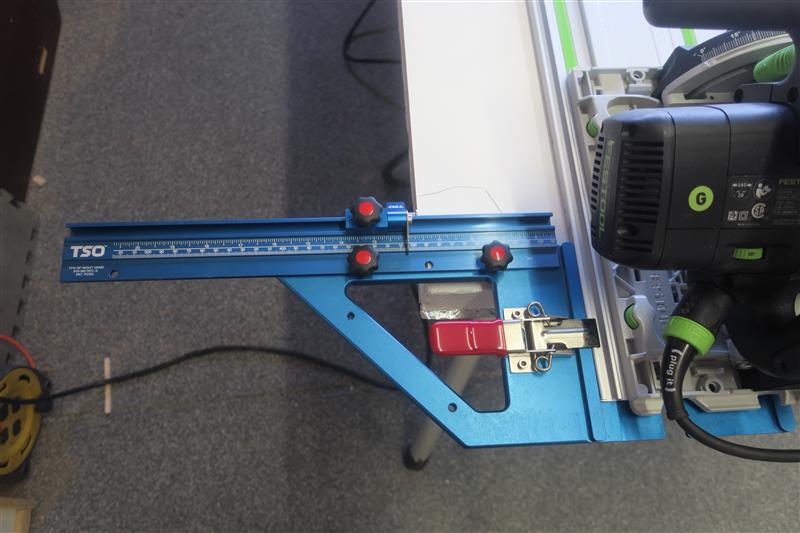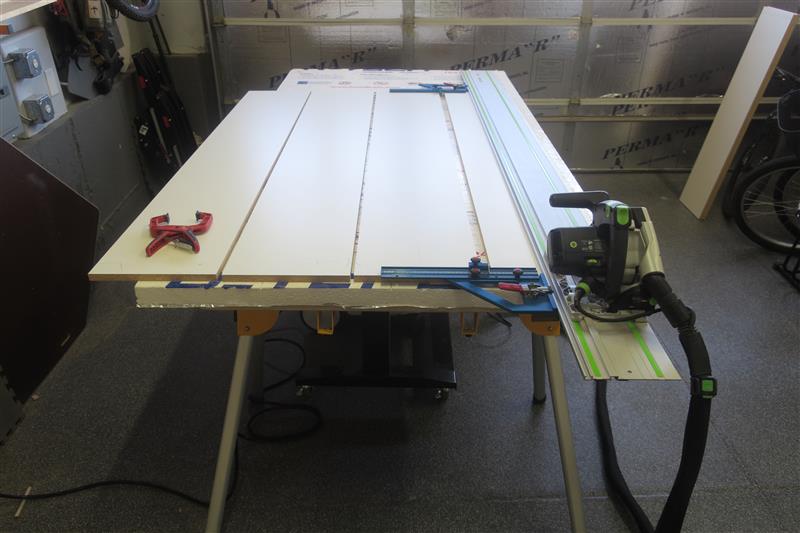 Useful on cross-cuts as a positioning guide, as well.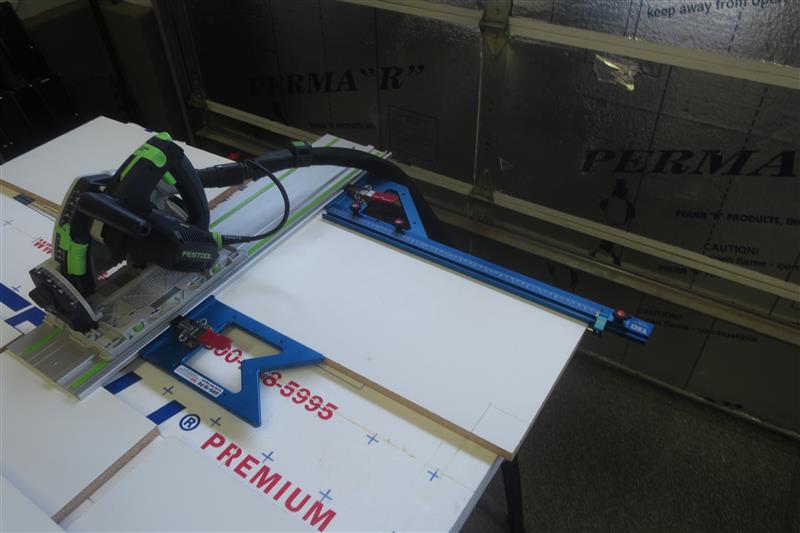 Sheet is all diced up!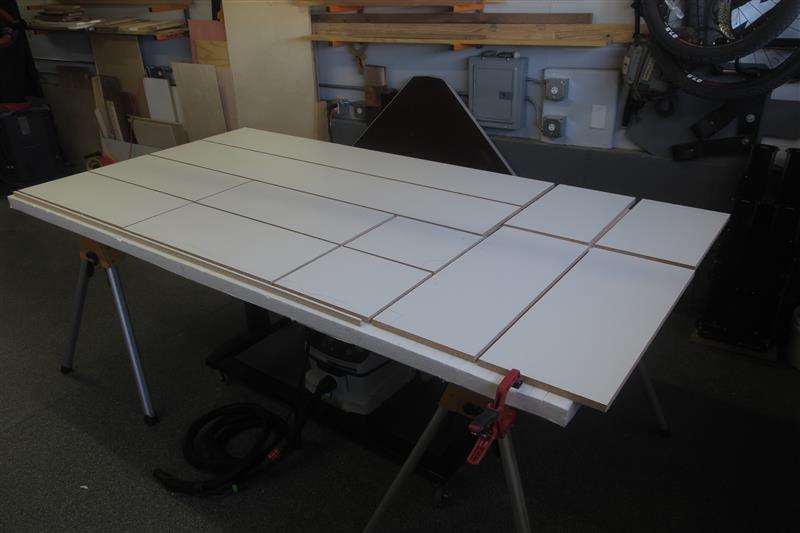 Math is tough. Let's go shopping!