I made these in 2007...14 yrs ago..First one has a Lexan beam with a roll pin sharpened to a cutting edge..The MKII has a brass beam and is a combination square and a dovetail template...The cutter is sharpened for use as a single beader or can be turned ninety degrees and used to mark a line. I remember making some out of brass and sold the "kits" in the S&S to a few woodnetters.

Time sure flies!!!!!!!!!!!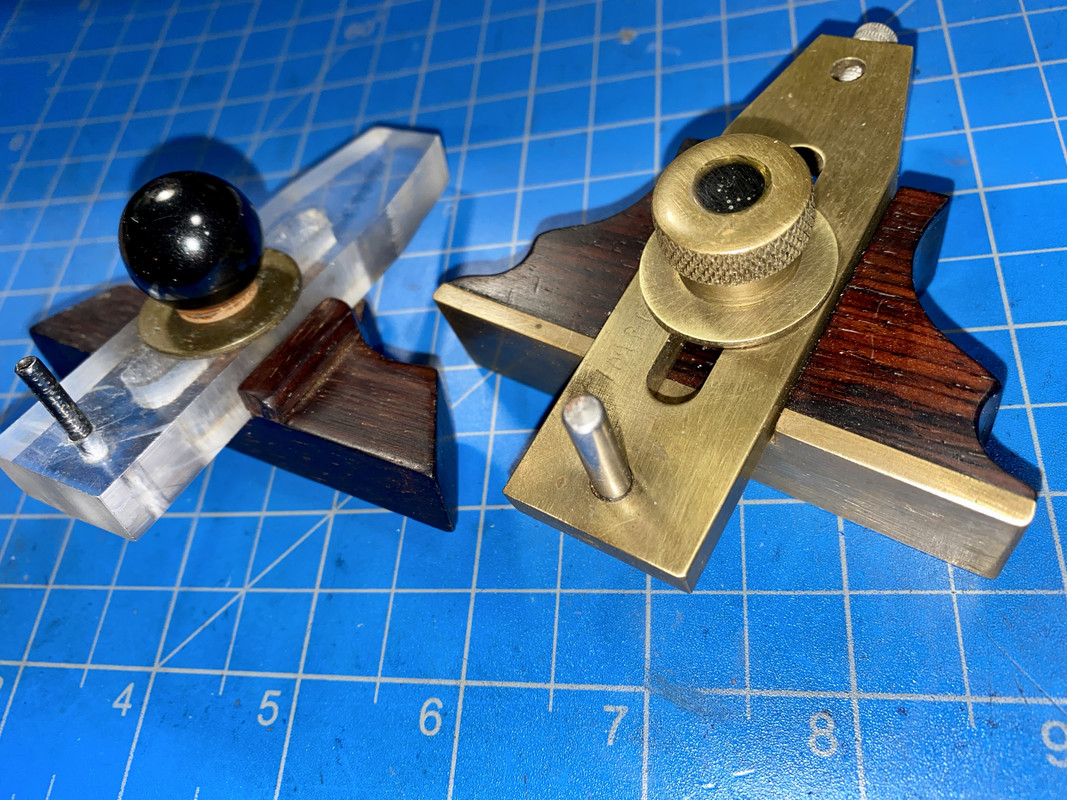 "If you don't read newspapers you're uninformed...If you do read newspapers, you're misinformed.....Mark Twain
Jack Edgar, Sgt. USMC Korea, the Forgotten War 51/52
Get off my lawn !