You can buy pre-made oak thresholds in lengths and just mill a space underneath for the wires.  It is easy to find in 36" lengths and 72" lengths.  Longer pieces are harder to find.  Most of them are available less finish.
Lumber Liquidators sells them in a crazy number of finishes, but you would have to glue a spacer under one edge to make it work and their pieces are more expensive than milling your own.
But I prefer this profile: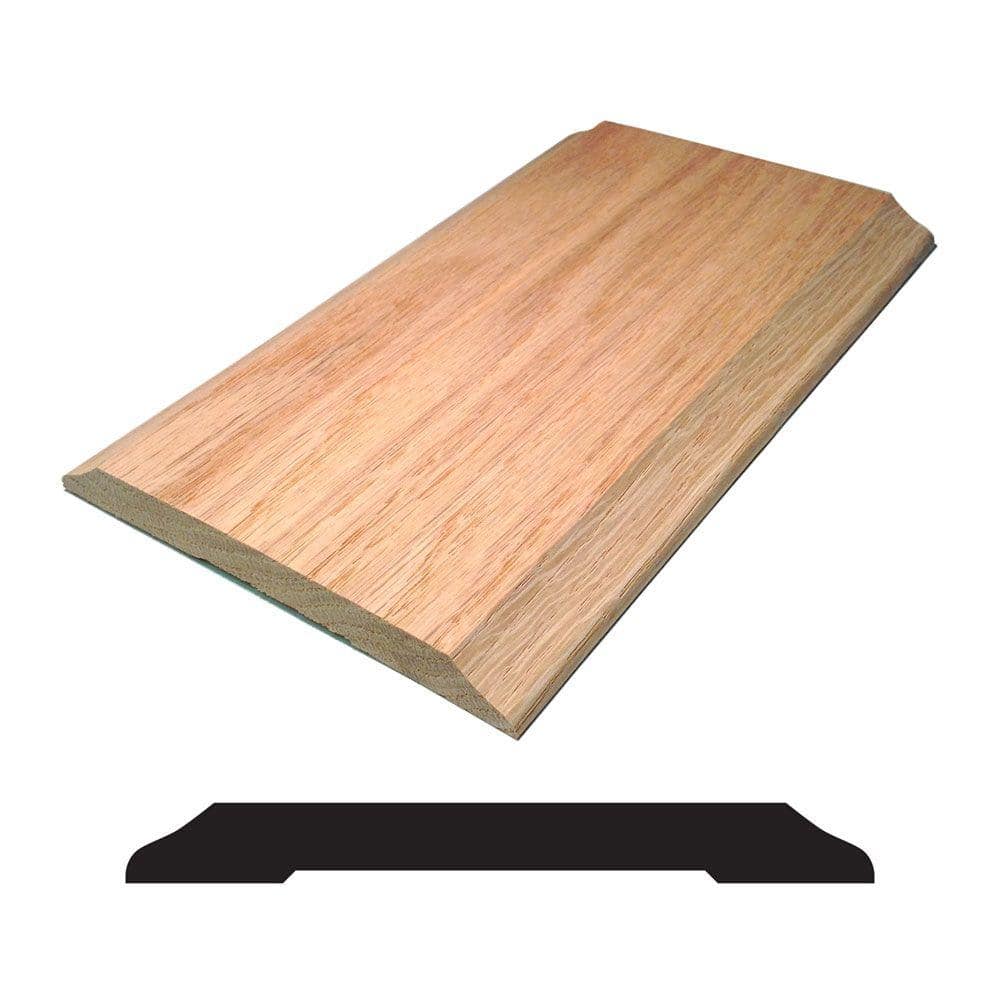 No animals were injured or killed in the production of this post.