(10-23-2021, 10:50 AM)

C. in Indy Wrote: It's a slow boat,  but 4 drawers fully fitted now.   I am pretty sure I'll work in some sort of accent beads on these at the end.   It's fun to say all drawer fronts and backs came from one board

This is the larger chest that I mentioned; built about 10 years ago.  I used all machined joinery, as my dovetails were not ready for prime time at my stage of skill-building.  All of my small stuff goes in here and it is about double the size of a Gerstner and marginally larger than the North Bennett Street chest.  Gerstner sell felt sheets so I an thinking of redoing the drawer liners.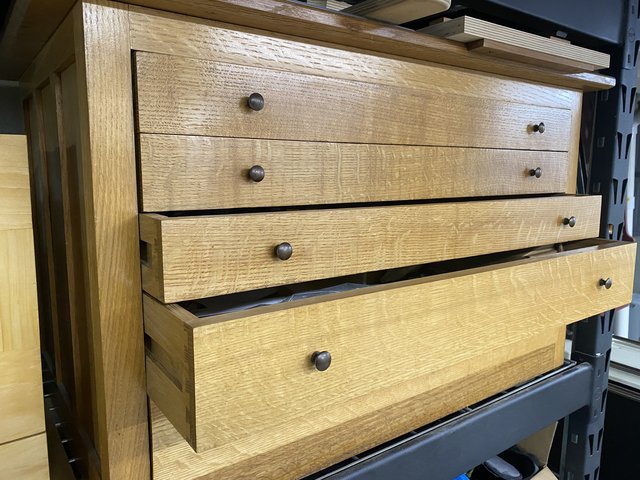 [size=medium]
IMG 
[/size
[url=https://postimg.cc/3kMpCVP5][/url]