Let me start out by saying that this forum is a very bad influence on a weak soul like me. Why I did this I have no idea, and I kinda feel bad as I beat out another galoot who I don't know who he is, but most of his recent purchases were in Saws and Hand Planes...problem is I'm weak.
I already have 2 of these, but as many people know shipping is key and breakage is also key on these. They can be disassembled but it's not worth trying to explain to a vendor.
Here's the kicker, the shipping is like <cough> $31, so it's understandable how people would be put off, yet under the shipping it lists the FedEx Ground at $19.15. Quite honestly, FedEx ground is way better service. I have had them pick up heavy items, once from a trailer park, and bring it to my door step...I digress...
There are still buys on Ebay, you just need to watch for them. At least for me, I hope I don't see anymore at this price as I could buy it also...I'm a sucker for vintage/antique stuff.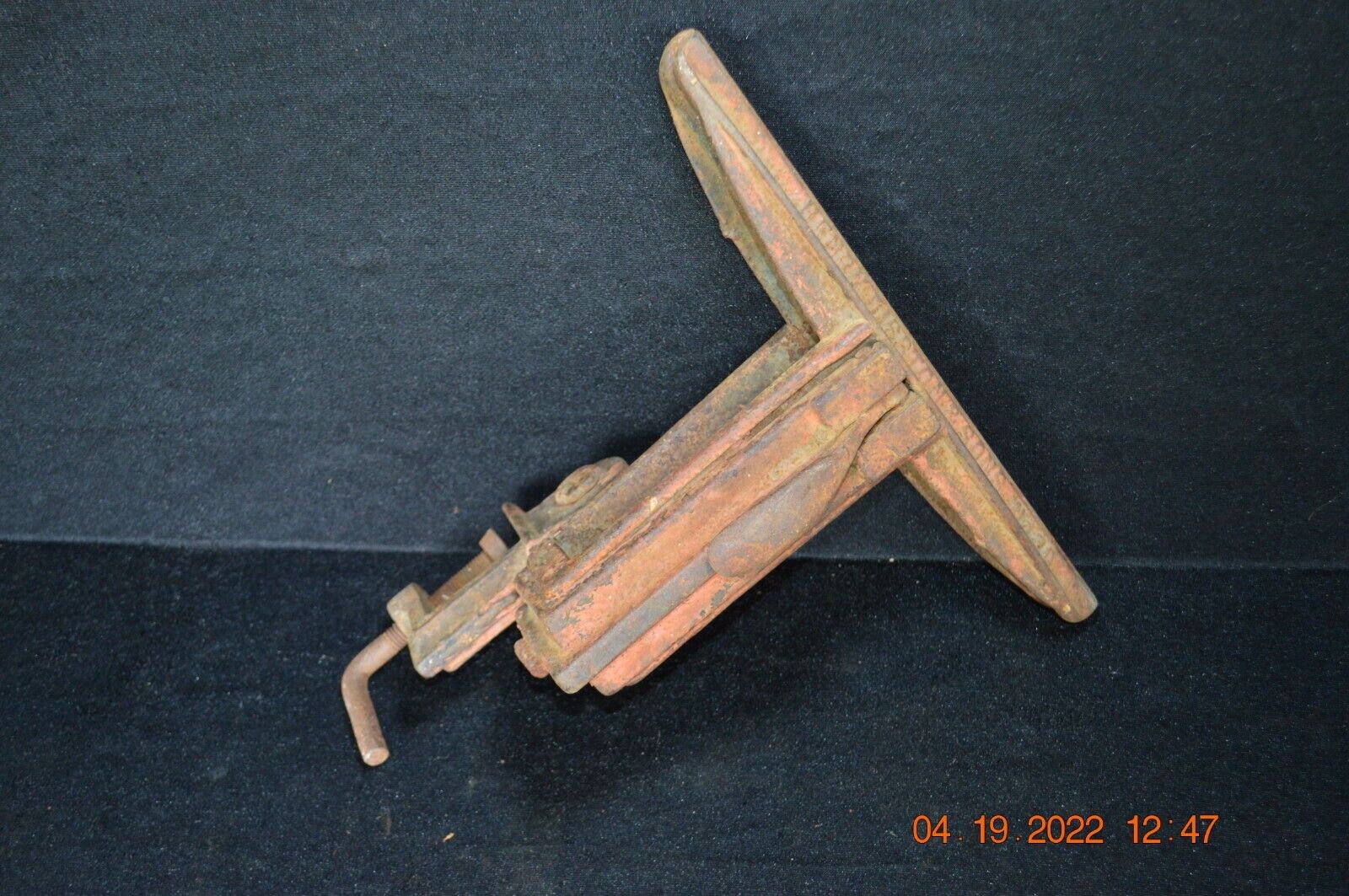 PS - if you're the galoot I beat out on this, if you really want it, we can work something out most likely, but I'd buy these for $40 to my door all day long. If anyone is looking to get rid of one of these 3D vises, maybe you want to get one of the new Grammercy vises, it's based on a non-Disston design, I can't remember which one. E.C. or Sterns, they're not bad and are smoother in operation...I had to go pull one of mine out to check if the one I bought had a crack or if it was a seam, and I thought, "self, this isn't so heavy...". The next thing I know I was paying the sniper game...ain't no better feeling that getting an old tool that you snipe some guy that nobody else is watching...condolences to Mr. seconds...

Alan
Geometry was the most critical/useful mathematics class I had, and it didn't even teach me mathematics.