Ever since I saw Christian Becksvoort's auxiliary bench  (2018 FWW Tools and Shops)  I thought it might be a nice edition for my shop. This past month, I found the time to take this project on.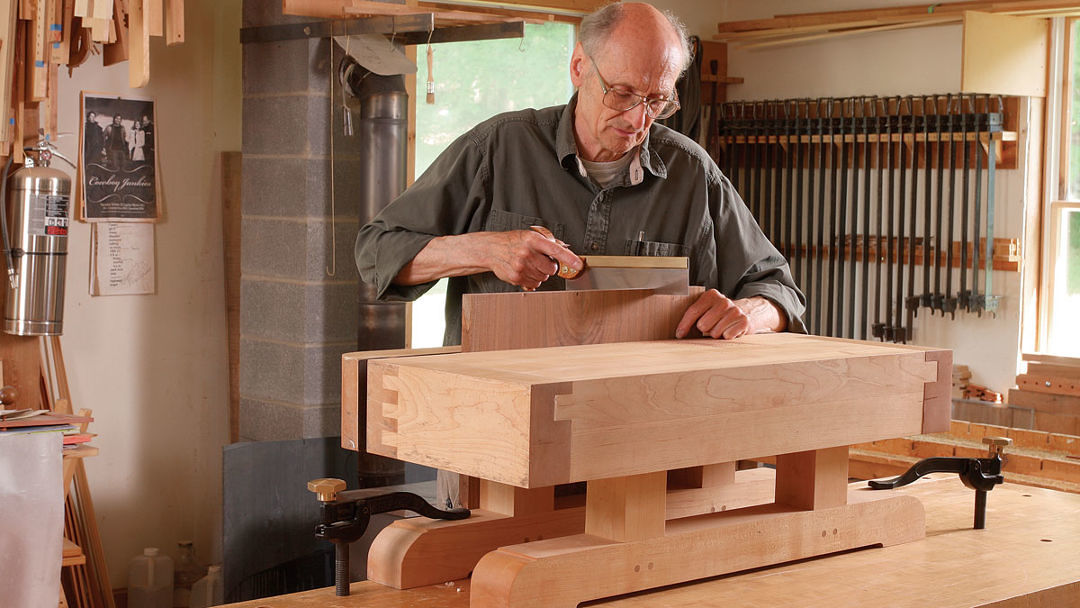 " />
The bench is built around a Lie Nielsen 18" Dovetailing Vise (which I have had in my shop for a few years).  It involved creating a platform behind the rear jaw of the LN vise. First time I tried condor tails: they do may a statement. I made these following the excellent directions of William Ng. Here is a link to this technique:
http://benchcrafted.blogspot.com/2016/02...tails.html
I ended up making the height 9-3/4". I figured this out by creating.a platform out of construction lumber and dialing in the height. I would suggest that a mock-up such as this should be your first step in this project.
Made from hard maple scraps I had laying around from previous projects. I suppose just about any species would do: its a shop appliance after all. Cull through your scrap pile: I am sure you can come up with the necessary stock.
I did have some trepidation "modifying" that beautiful LN vise, but now that the project is completed, I am glad that I took the plunge. You can save some $$ by buying the LN vise hardware instead of purchasing the vise with the jaws. I have this vise on my joiners bench and although it is doable, it will add a significant degree of complexity to the project.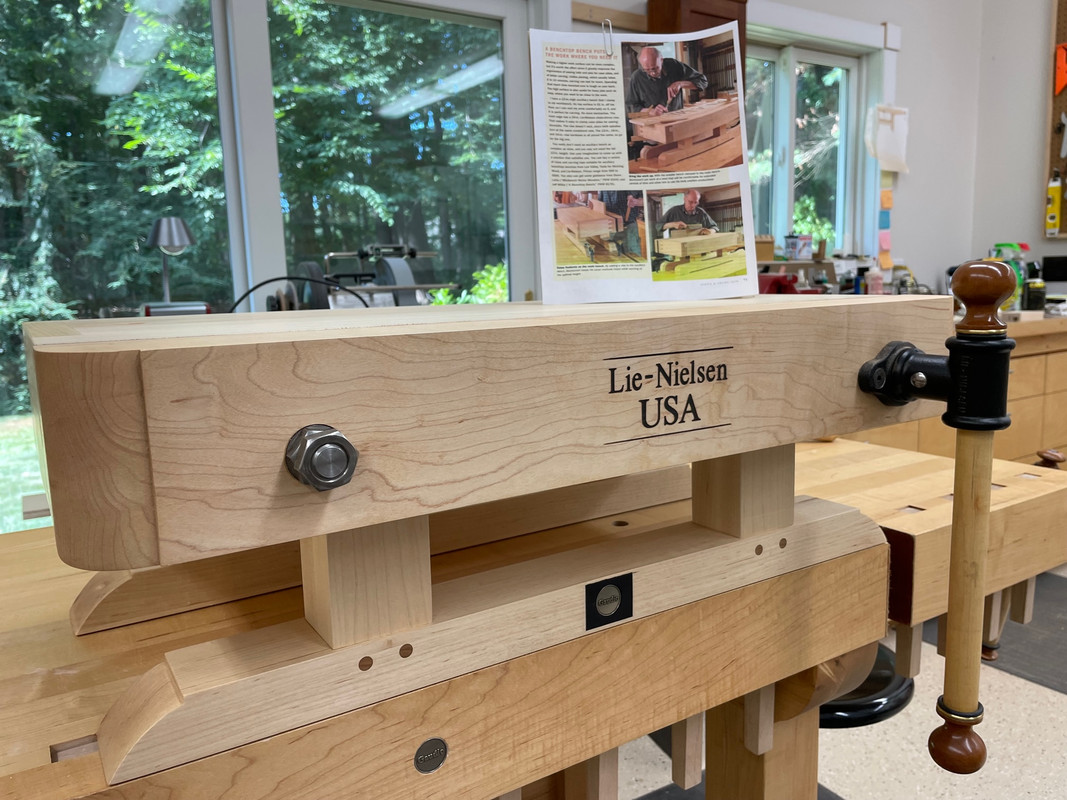 " />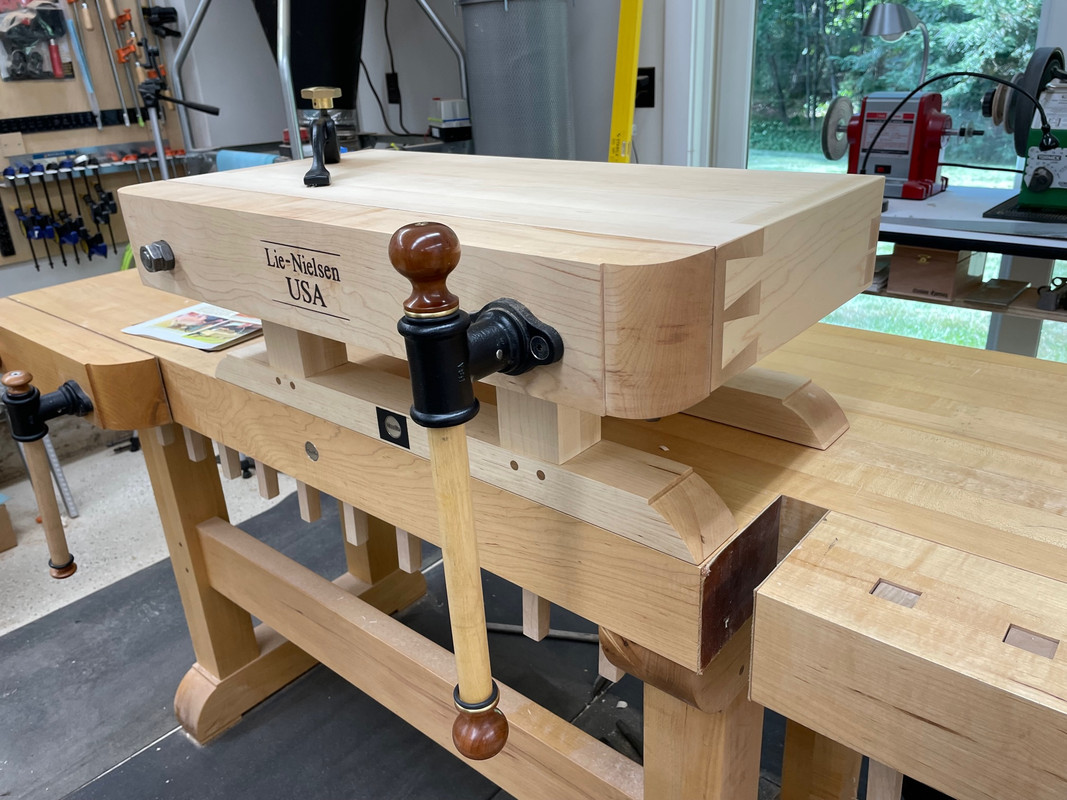 " />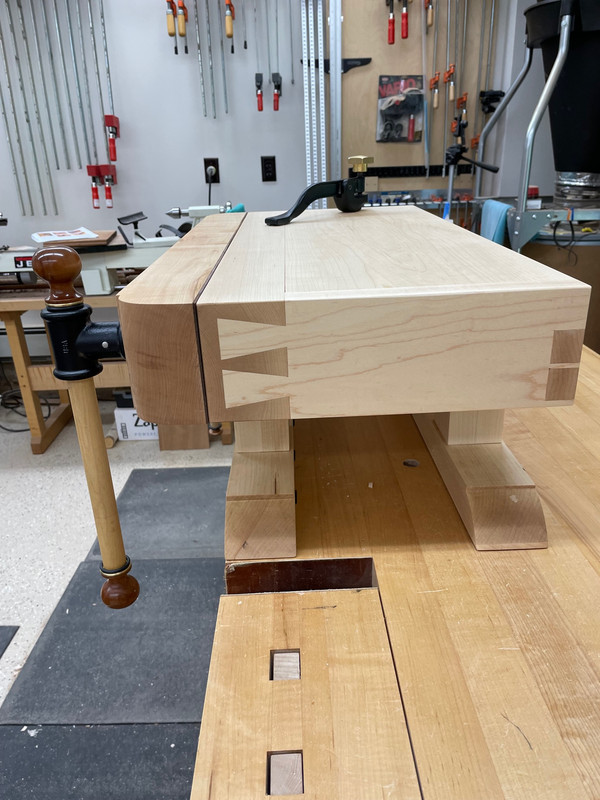 " />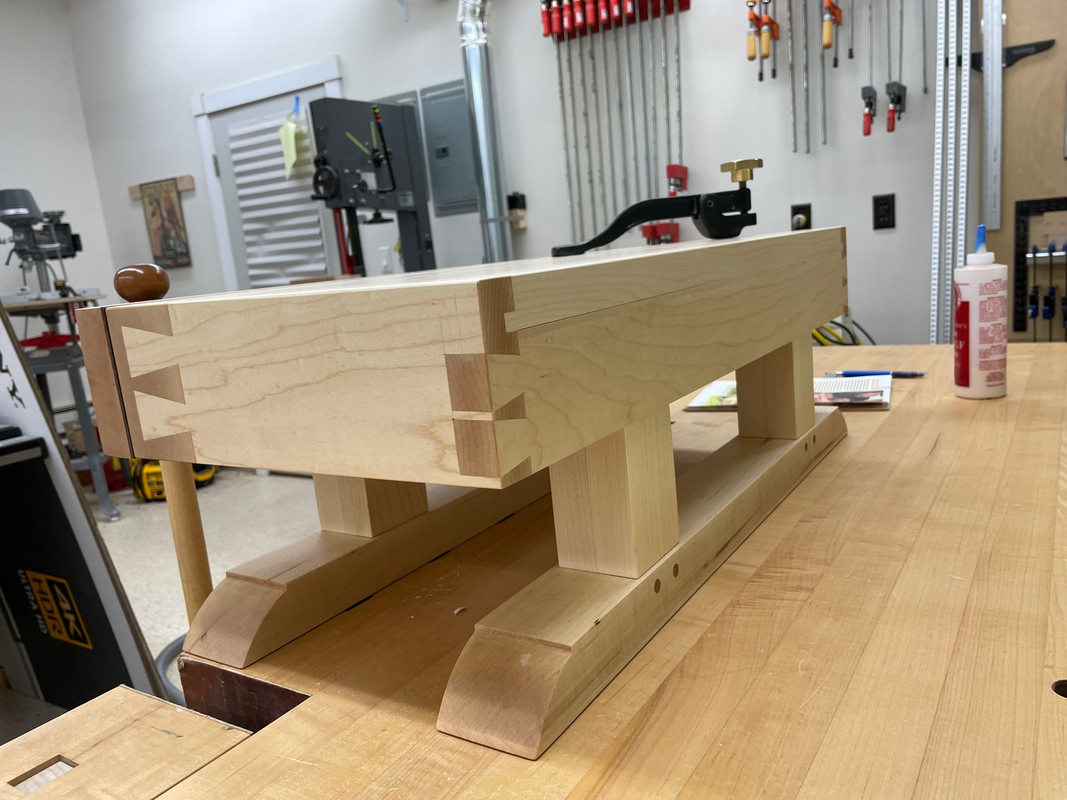 " />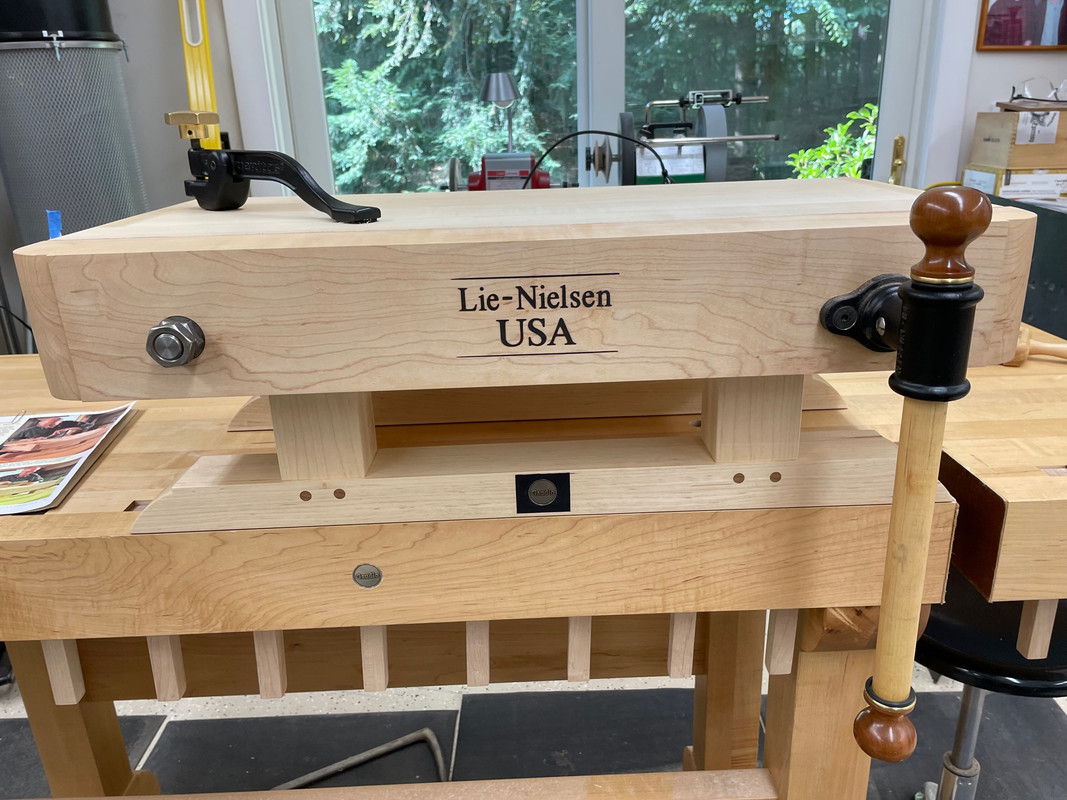 " />