without destroying the container, drill a hole in it and insert a sheet metal screw...problem solved!!!!!!!.If the contents, in this case, Tru-Oil, has skimmed over, insert a short piece of wire through the lid and puncture the skin...another problem solved.....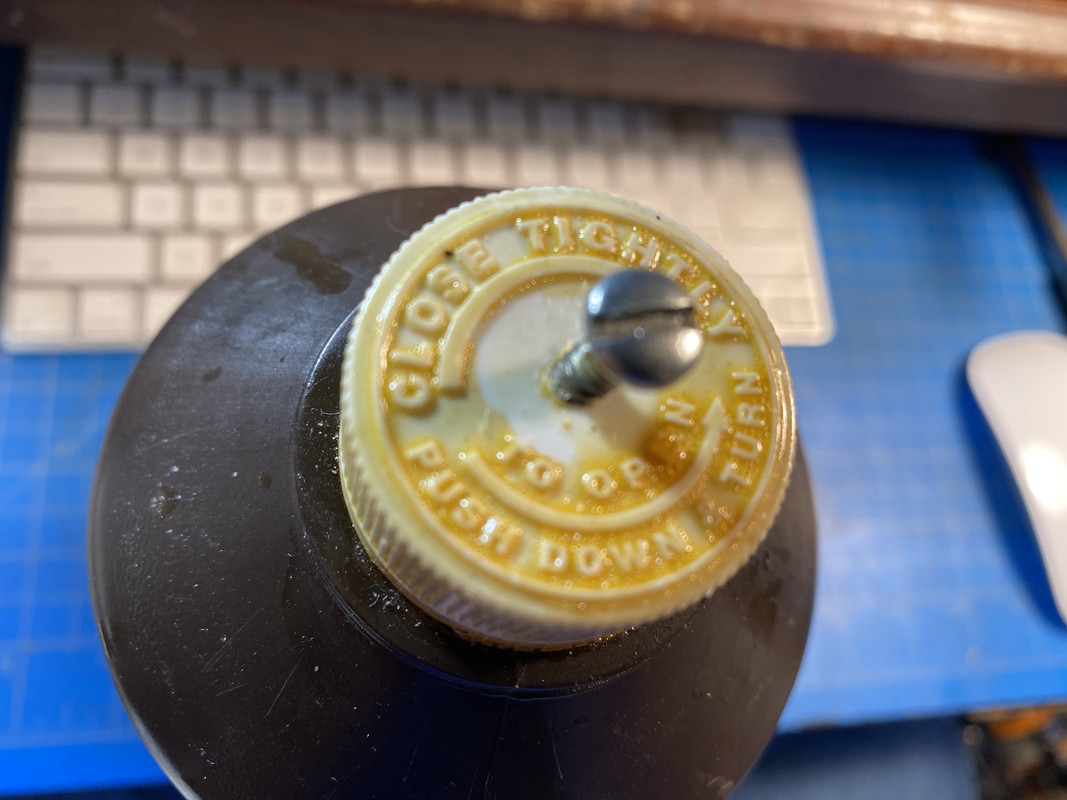 "If you don't read newspapers you're uninformed...If you do read newspapers, you're misinformed.....Mark Twain
Jack Edgar, Sgt. USMC Korea, the Forgotten War 50/55
Get off my lawn !