There is a very good article by Smithsonian detailing and explaining revolving bookcases once sold to libraries. They use a catalog from 1894 and provide lots of pictures and details. There are quite a few different styles shown in the article. Anyone looking for a project might enjoy giving this a view. I don't have the room to roll one of these around in my house but I'd love to try anyway.
Vintage Library Shelving
Here is one of the illustrations as an example of what's provided.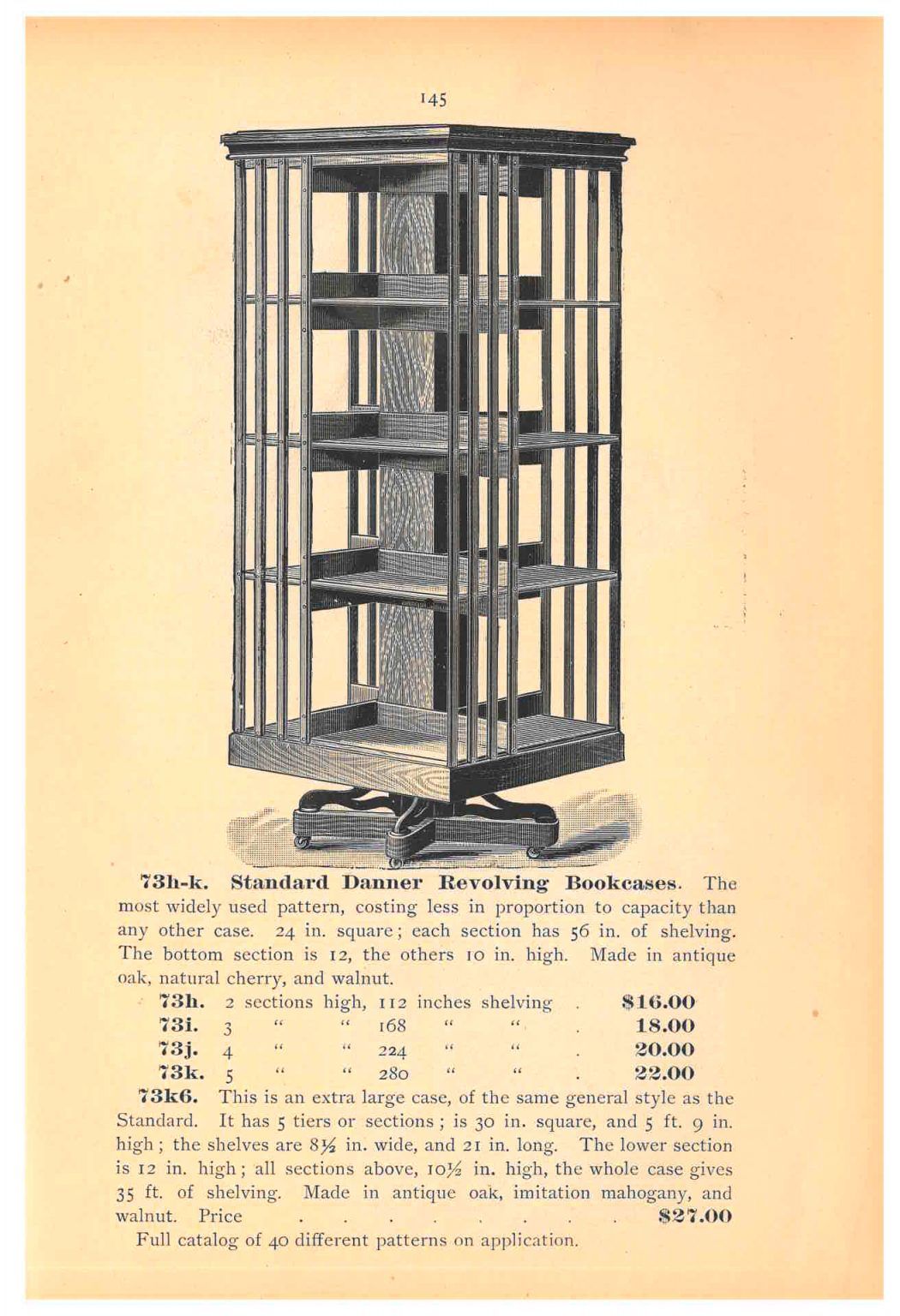 Was living the good retired life on the Lake. Now just living retired.